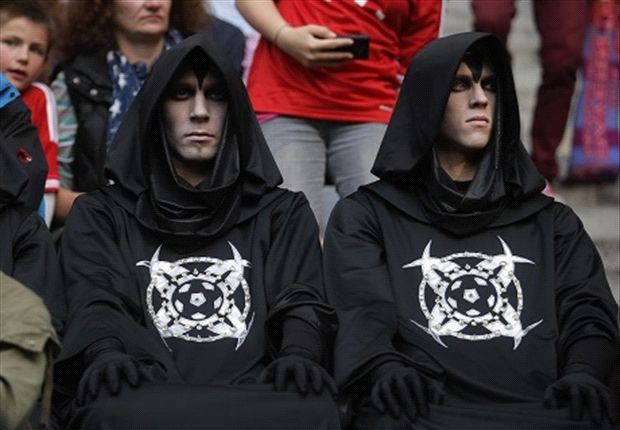 Could it be that aliens are living amongst us humans??
Eleven men dressed in identical black robes were present in the stands to the surprise of bewildered fans at the Allianz Arena. The group of mysterious figures caused a stir in the crowd at Bayern Munich's clash with Hertha Berlin at the Allianz Arena on Saturday.
The 11 unknown men, each dressed in black robes and sat in a line, were spotted making strange synchronised gestures during the league match, which Bayern won 3-2.
Repeatedly message have been spotted at separate locations "#WINNERTAKESEARTH"